Mini Dehumidifiers
Our Mini dehumidifiers are designed to provide solutions in small and very small spaces. For example, a small room, a built-in closet on a north wall that almost always has moisture problems. As a result, mold is created and unpleasant odors on clothes, without spare parts – consumables and unnecessary expenses. Our Mini dehumidifiers use the well-known Thermo-electric Pelter technology.
Problems with odors and product deterioration in very small spaces
Many professionals have asked us to find solutions to humidity problems they face in very small spaces where a home dehumidifier does not fit, such as display cases of nuts, spices, works of art, weapons and bullets, ammunition, tools, etc. For these cases we created the rechargeable dehumidifier Puredry Mini-D.
Unpleasant odors in the cloakroom in the clothes and in the warehouse
During sleep we produce large amounts of moisture, relative humidity levels increase mainly when the bedroom door is closed, opening the dressing room door to change penetrates and traps moisture, so gradually begin to grow fungi, mold and unpleasant odors. The problem is greater when the dressing room or storage room is on a north wall. The solution is a Mini Silent Dehumidifier Puredry PD-625
Smells in the kitchen cabinets
You often notice the phenomenon of unpleasant odors in the kitchen cabinets, this is because during cooking, dishwashing, dishwasher operation, large amounts of water vapor (moisture) are produced, so opening a cupboard to get a product moisture enters inside and gets trapped, so gradually fungi and mold begin to grow. The solution is a rechargeable Puredry Mini-D dehumidifier.
Puredry Mini-D
Smart technology rechargeable dehumidifier for small spaces. The Puredry Mini-D dehumidifier has been designed to provide solutions in small and very small spaces.
Puredry PD 625
Dehumidifier with Peltier technology. Provides silent operation and light weight. Protection against mold and unpleasant odors that caused from high moisture.
Puredry PD 08L Design
Small household dehumidifier 2 in 1. Simultaneous operation of dehumidification and air purification through ionizer and photocatalysis with uv lamp. Ideal for bedrooms and small residents of 12 sq.m.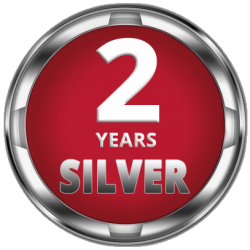 2 Year Silver Warranty on All Puredry Mini and Industrial Dehumidifiers  
The high quality of build, as well as the quality of raw materials, guarantee the perfect operation of Puredry products for many years, even under the most demanding operating conditions. This competitive advantage of Puredry dehumidifying products is our commitment to consumers for the high quality and reliability of our products.